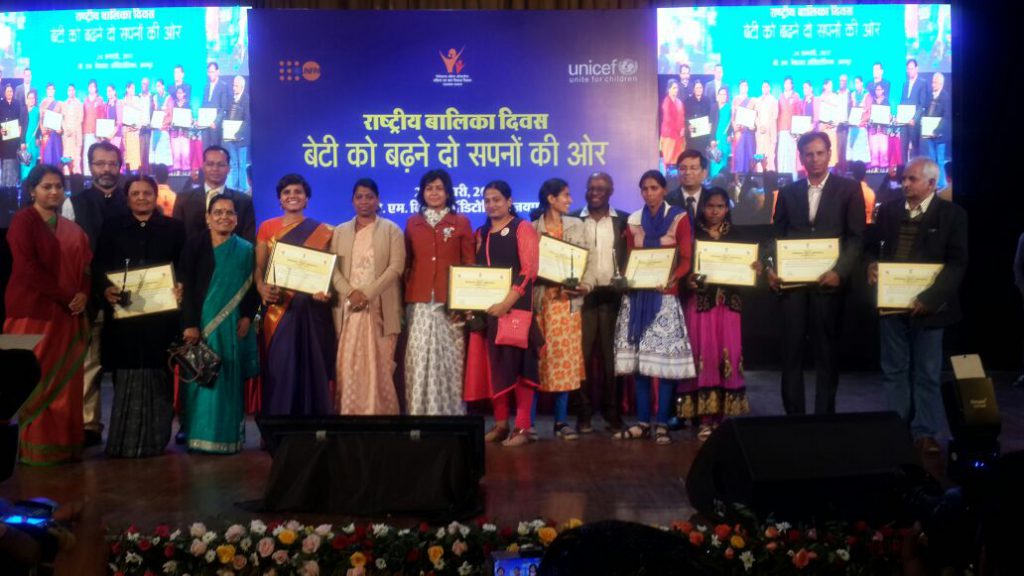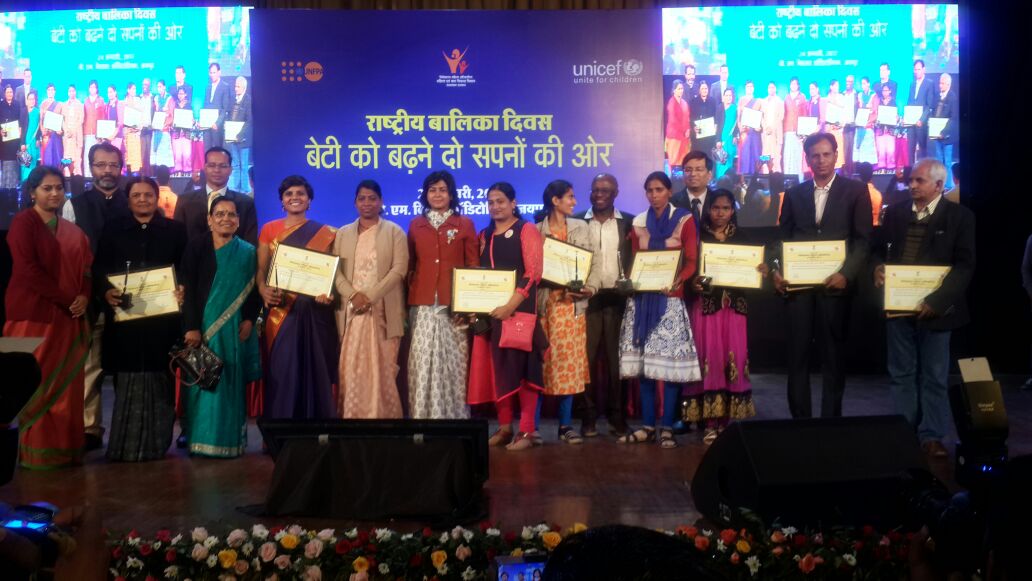 Garima Shakti Puraskar 2017 for RJVS Awarded by the Government of Rajasthan
Rajsamand Jan Vikas Sansthan received Garima Award on 24th January 2017 for Sansthan's exemplary work towards mitigation of child marriages and accessing of justice to victims of violence.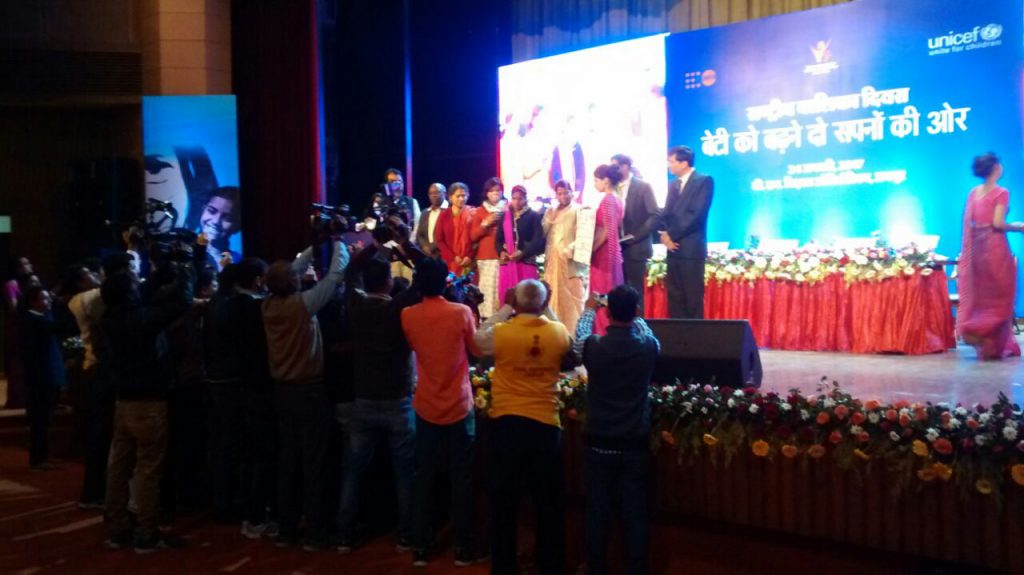 Garima Shakti Puraskar: Mitigation of Child Marriage
Ms.Jasoda Gameti from village Bagol, district Rajsamand became the first-ever recipient of prestigious "Garima Award" from Govt. of Rajasthan at a state-level ceremony organized at Jaipur by Women and Child Development Department. on the occasion of National Girl Child day 24th January 2017. She got this award for annulling her child marriage with the support of RJVS.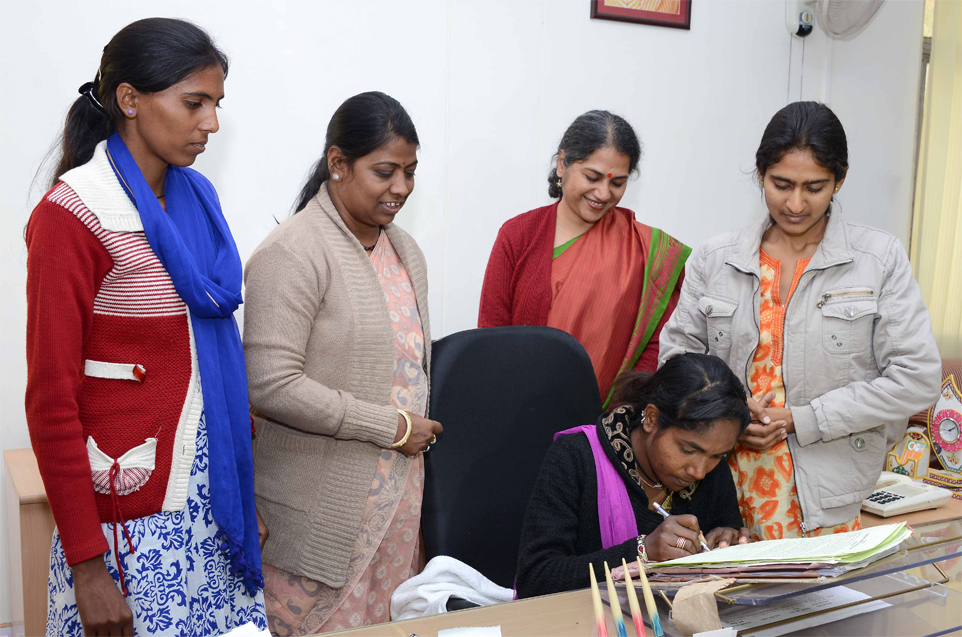 One day minister:Jashoda
Jashoda Gameti, Prestigious Garima Award winner from Bagol village got the honour of becoming a minister for a day and signed / approved the scheme of distributing 10,500 mobile phones to Anganvadi workers and ipads to 282 women supervisors. In the back ground is the then Minister of Women and Child Development Department,  Ms. Anita Bhadel.
Garima Shakti Puraskar: Mitigation of Child Marriage
Maya Bhat native of Amloi Village won Garima Balika Sanrakshan Evam Samman 2018 by stopping her own child marriage and for spreading awareness against child marriage to her own family and also the villagers. She was supported and guided by Rajsamand Jan Vikas Sansthan representatives through her whole journey.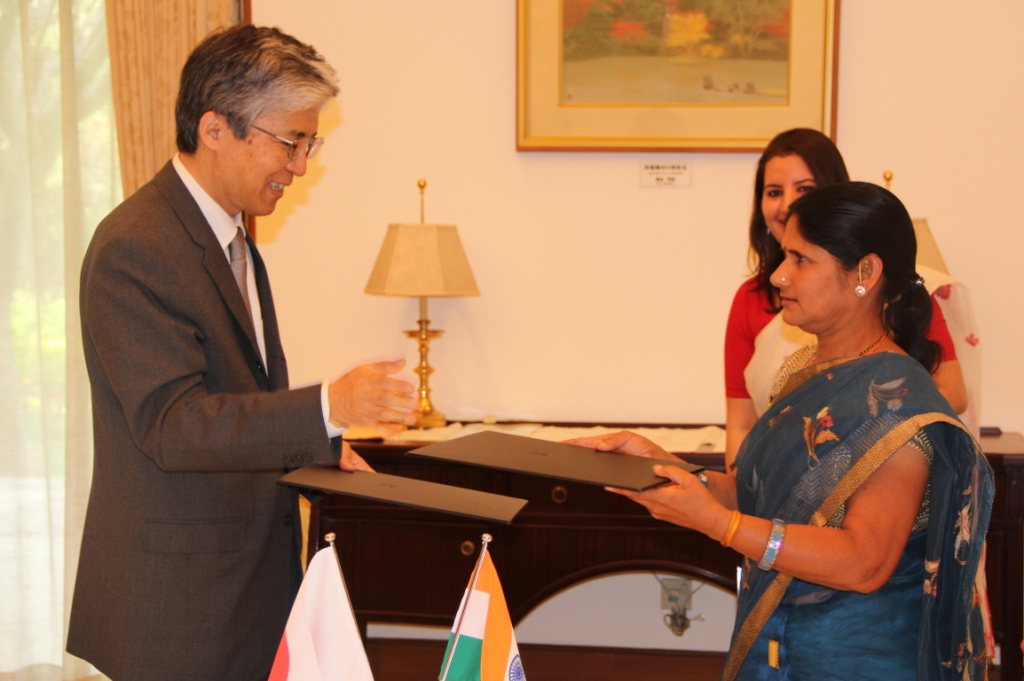 RJVS Gets support from people of Japan Embassy
Takeshi Yagi, Ambassador Embassy of Japan, exchanging the grant contract of Rupees 50 Lakh with Rajsamand Jan Vikas Sansthan representative for grant assistance for grass root project on 20/03/2014.
Naari Adaalat President Hira Bai gets awarded by Rajasthan state government on 26th January 2014
In the year 2014 Rajsamand Mahila Munch activist Hira Bai Gameti was honoured by the District Collector on the occasion of Republic day for her excellent work in helping the victims of violence and child marriage prevention at the Rajsamand district level.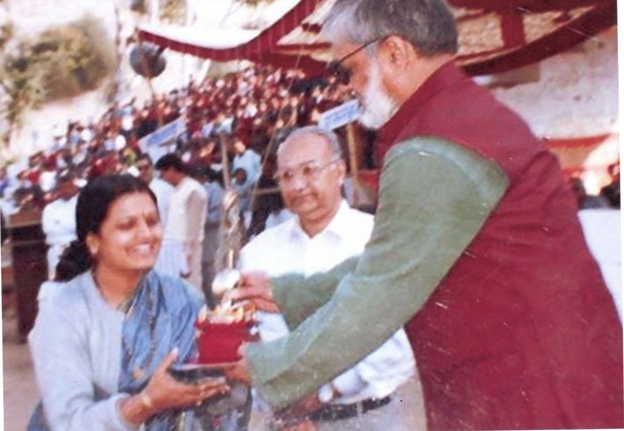 Shakuntala Pamecha, Director of RJVS receives "Best Social Worker Award"
In the year 2000, Director of Rajsamand Jan Vikas Sansthan was awarded Best Social Worker Award by C.P Joshi, the Education Minister of Rajasthan, during the Republic day function.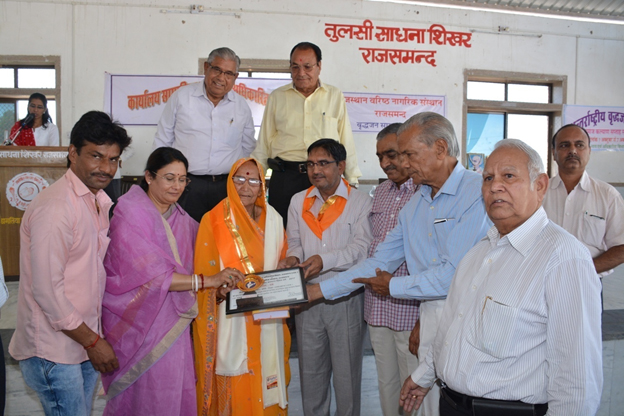 Our oldest and active social worker Muli Bai being awarded
In the year 2014, by the Department of Social Justice and Empowerment, Muli Bai, the oldest & active worker of Mahila Manch was honored at the age of 80 at Rajsamand district level for teaching yoga to people.